RESULTADOS DE SCIENTOLOGY
Ability Magazine, Issue 415
Those who have done the
Purification Program
describe their resurgence of energy and outlook.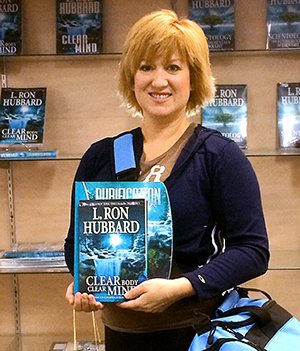 My reaction time and manual dexterity improved.
The Purification Program was definitely an adventure. Even my ability to experience pleasure in simple things, such as the sky at dusk, a flower opening or simply a child's smile, increased considerably. It's a wonderful thing to know with certainty that I am free of residual toxins. I am more alert and more focused. My imagination and creativity towards the future is greater than ever.
—Christi Davis
In the last 30 years,
my body has been subjected to numerous toxins from harmful foods, fats, paints and work materials. On the Purification Program a dark, toxic cloud, which had affected my perceptions for years, lifted. The world around me looked like it should — bright and beautiful. And with this, I gained a clearer, cleaner outlook. I am also now far more optimistic about the body's longevity. —Brian
I immediately felt relief on my very first day in the sauna.
Prior, I had felt like my body was a toxic waste dump: carbon monoxide and other toxins overloaded my body. Today was the first time I truly wanted to get out of bed in the last 25 years. I had energy, and was even dancing! —Barbara
I had a heavy medical drug history,
however, I had no idea of the effects these drugs were having on me. Since doing the Purification Program, I feel like a new person. I got rid of so much negative emotion connected with these drugs. —Grace
I feel 100% clean.
I am much more energetic, full of life and even happier! I really enjoy using my body and getting active and healthy. I can't wait to get going on my next step. I'm going Clear this year! —Ryan
I feel free to do what needs to be done.
Before the Purification Program, I worried about everything. Anxiety was high and I was constantly worried about the future. Now, the future is what I create. —Mendy
Toxins that accumulated
in my body for years are gone. I can think clearly. I feel light and clean. I'm more energetic, and in the mornings I wake up easily, ready to tackle life. —Daniel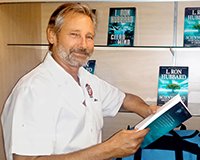 I got rid of so much toxicity which had been triggering me to react.
Now I am able to quickly recognize and control irrational reactions. I have now embarked on a renewed quest to move further in Scientology. In my life there are far less stops than ever before. The Purification Program was an essential part of dramatically changing my life for the better.
—Christi Davis